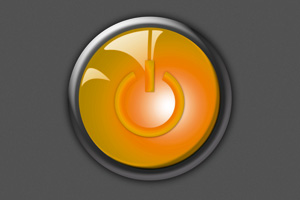 © Blueximages | Dreamstime.comElectricity, natural gas, water and district heating are supplied mainly by Stadtwerke Düsseldorf (SWD), one of Germany's largest public utility companies. For water and district heating, there are no alternative providers but you can obtain electricity and natural gas from various other companies.
Many public utilities, such as TelDaFax Energy or the Cologne-based E Wie Einfach, now provide one-stop shopping for electricity and gas.
Depending on how much energy you use, the nationwide companies eprimo, FlexStrom and Yello Strom can also be inexpensive alternatives.
Other national providers appeal not to the thriftiness, but rather to the environmental awareness of consumers.
Customers can buy electricity totally from environmentally friendly sources from Greenpeace Energy and Düsseldorf-based Naturstrom.
SWD is still the region's most significant energy supplier with over 450 000 customers for its natural gas, heating and water.
It is rightly classed as the best local supplier for electricity and gas by independent consumer energy Web sites.
Environmentally friendly energy from 100 percent renewable sources that is at the same time reasonably priced has been available from Naturrhein-Strom since 2009.

The SWD also supplies Düsseldorf homes with natural gas for heating and cooking.
There is a choice of four individual packages called Düsselgas Klassik, Vario, and Online as well as the climate-friendly Naturrhein-Bioerdgas (organic natural gas).

Natural gas fans can also the fuel to power their cars on the city's roads.
There are 10 filling stations for natural gas-powered vehicles in and around Düsseldorf, including Oberbilk and Derendorf.

It's often worth changing, not just because such vehicles are taxed less, but also because natural gas prices are significantly lower than those for gasoline or diesel fuel.

Düsseldorf's public water company sates the thirst of local people by providing drinking water to over 610,000 customers in the city as well as in Erkrath and Mettmann.
There are three waterworks, in Holthausen, Flehe and Am Staad, which supply 140 million liters of water to households every day.

The water is of such good quality that it can be used in the preparation of baby food.