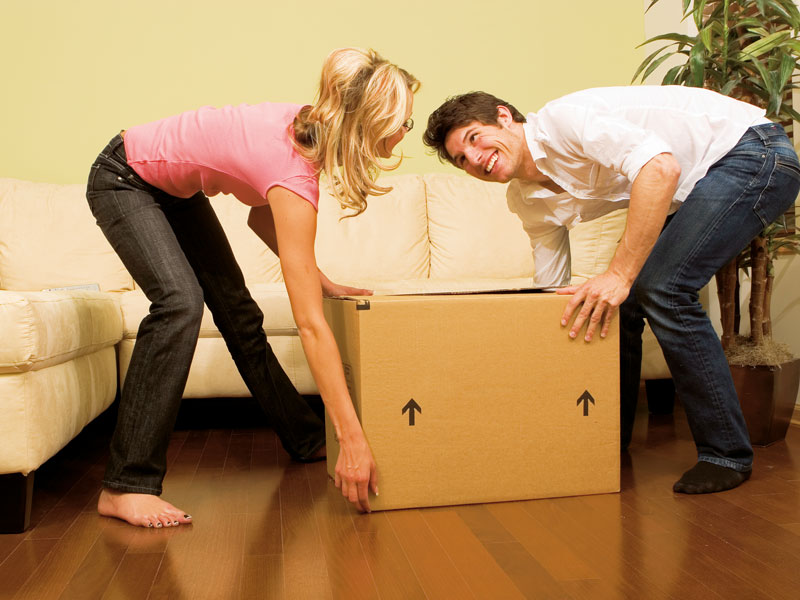 © Lifestock Productions, Dreamstime.com
Berlin has every imaginable type of dwelling including single-family houses in village-like surroundings, homes in an idyllic location near the Havel, stuccoed rental houses on the banks of the Spree, luxury townhouses (inner city houses with a garden) in the city's best locations or gray tower blocks. Rents in Berlin are still below those in other big cities such as Munich or Frankfurt, but the good old days of cheap rents are gone. The average rent for a standard residential area is now € 9.20 per square meter, according to the IVD Marktmietspiegel 2019. That's an increase of more than 10 percent in the last two years.

Berlin also has districts where the top addresses have prices are almost as high as in Munich, such as Mitte, where the rents can reach € 21 per sq m. Rents are especially continually rising in popular and trendy districts such as Prenzlauer Berg, Kreuzberg and Friedrichshain, as well as in Charlottenburg where rents of € 18-19 per sq m are no longer rare. Prenz­lauer Berg and also Kreuzberg) has become so popular and expensive that its population of students and artists is progressively moving to districts such as Neukölln, which is helping the image of these up-and-coming city districts. The former working class district of Wedding also has the feel of an up-and-coming area.

The district is slowly losing its reputation as a trouble spot and is attracting creative people with its affordable residential and commercial premises. Those who prefer middle-class surroundings with well-tended streets and abundant green areas and are willing to pay a little more will find something appropriate in Charlottenburg, Wilmersdorf or the slightly more remote Steglitz, Dahlem, Zehlendorf or Wannsee. All these districts have the highest density of good residential areas (see map, below left). The Stralau peninsula in Friedrichs­hain is considered one of Berlin's attractive places to live. Here between the Spree and Rummelsbur­ger many modern residential developments and exclusive new apartment buildings and townhouses have been built since 1999. The area is popular with young families from Friedrichshain's creative scene who work for companies such as Universal Music or MTV.

Southwest of Stralau is the city district of Treptow, which has a large selection of affordable apartments. Most of the homes for rent in east Berlin have been completely renovated, including many high-rise blocks in Marzahn and Hellersdorf, which are popular with young, less well-off families. You can rent especially cheaply in West Berlin in Spandau, where the cost is € 8.10 per sq m in a standard location.