The Berlin 'Kiez' survival guide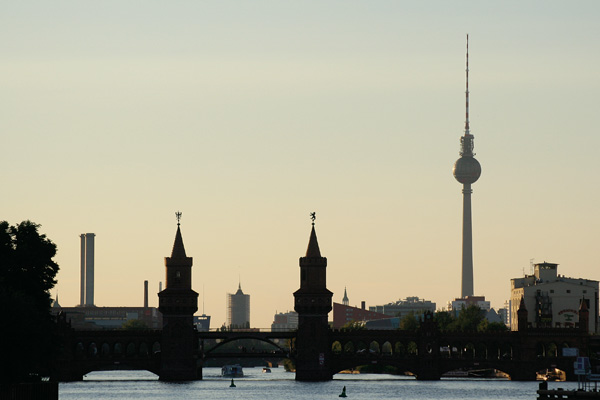 Oberbaumbrücke
Every newcomer to Berlin will soon discover: Berlin is unique! For some it's a bureaucratic metropolis, for others it's a city of violent protests or a first-rate party location. Bizarre things flourish in Germany's capital, right next to idyllic, provincial neighborhoods, international business and world politics.
Yet for most Berliners, home is just a small section of their home town – their Kiez or neighborhood. In Berlin, the word neighborhood still means something. Residents and local business people organize street parties together, and if the pipes burst, they call a plumber who lives around the corner.
Within your Kiez, you'll find everything you need: small stores, service providers, cafés and pubs. In a Kiez, the successful lawyer lives next to the Droschkenkutscher (hackney coachman, Berlin slang for cabbies).
The charming old lady who has lived in the same Kiez since she was born and who knew Marlene Dietrich personally lives next to a socio­logy student and above the nice family which has run a doner kebab snack bar in Neukölln for decades.
Once you immerse yourself in Berlin's "Kiez life," you'll soon get in contact with the genuine Berliner Schnauze local slang – in cabs, at weekly markets or at the bakery (where rolls are called Schrippen). People might explain certain terms to you or, worst case scenario, snub you.
The fruit vendor might rave, "Why feel sorry for those poor politicians. One lives at my house and trust me, they're all just lazy bums." Or the cabby might get impatient and ask, "Na wat denn nu? Jöthestraße oder Jötepaak?" (Which do you want? Goethestraße or Goethepark). But don't worry, these people don't mean to be unfriendly – and nothing they say is personal. Just stay cool. In most cases, hidden behind the harsh sounding words lies the special Berlin humor.