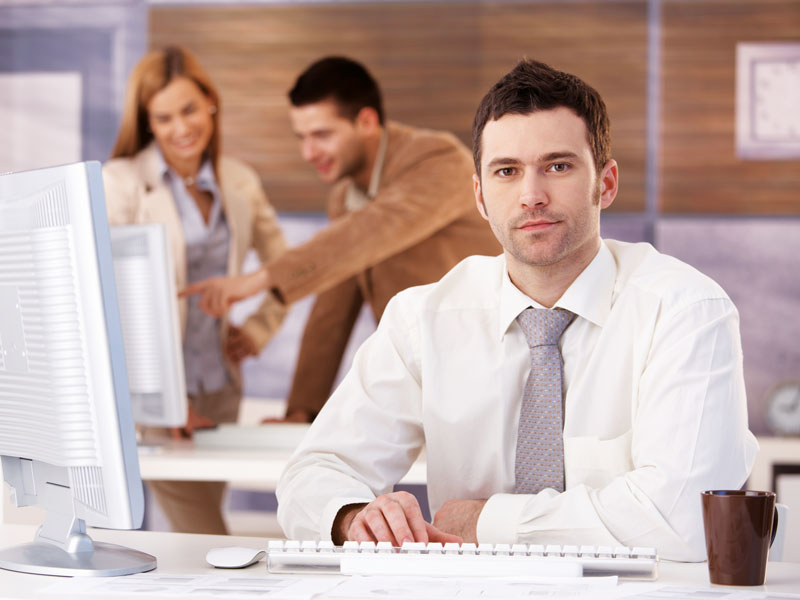 © Nyul, Dreamstime.com
Berlin's economy and labor market is in a difficult situation. Like no other German city, the once divided metropolis still struggles with the after-effects of the Cold War.
Yet it's remark­able how much has been accomplished over the last fifteen years. German reunification in October 1990 finally freed Berlin from its island-like position.
Until then, no foreign company had its German headquarters there.
Yet as early as 1999, about one-third of the world's fifty biggest trusts began to dis­cover Berlin, including DaimlerChrysler and Coca-Cola.



The latest newcomer to Berlin is Universal Music who moved here from Hamburg in 2002. The twenty internationally networked Berlin technology and founders' centers are particularly attractive for foreign companies.
Another milestone for Berlin's economy was the eastern expansion of the European Community in 2004. Berlin has become a main junction of unified Europe.
Most of all, the trade connections with Poland are closer than ever. In the long run, the future of Berlin seems wide open.
How­ever, at the moment Berlin's economy is still recovering from a nationwide recession that has been lasting for many years.
In the first half of 2006, the situation regarding industrial orders improved slightly compared to the same time last year.
The positive development in Berlin retail trade also continued.
And the number of trade registra­tions and cancellations increased to about 5,100 in the second quarter of 2006, compared to 3,300 last year.
In Berlin, growth has been stimulated mainly by the service sector and technology-oriented sectors, such as communications and information technology, biotechnology, medical engineering, traffic engineering and environmental technologies, as well as the media business.
The tourism sector has also developed into a primary force within Berlin's labor market.
Some 170,000 Berlin citizens work in the tourism sector – this number is still on the rise.
Yet despite all these rosy predictions, the city still struggles with its high jobless rate.
The annual average jobless rate continues to be around seventeen percent, far above the nationwide average of 10 percent.
In July 2006, the number of employed persons in Berlin was 294,300 and the unem­ployment rate was 17.5 per­cent (Germany = 10.5 percent).
Compared to last year, therefore, the number of jobless people in Berlin dropped by about 32,700 (-10 percent).
Part of this positive development is due to increased use of labor market policy instruments.
The employment market contin­ues to be facilitated by substantial stimulation measures of the Federal Employment Office.
Twelve so-called "JobCenters" take care of the job seekers.
The total number of participants in labor market policy measures was 76,100 in June 2006 and continued to rise.
---