Childcare in Munich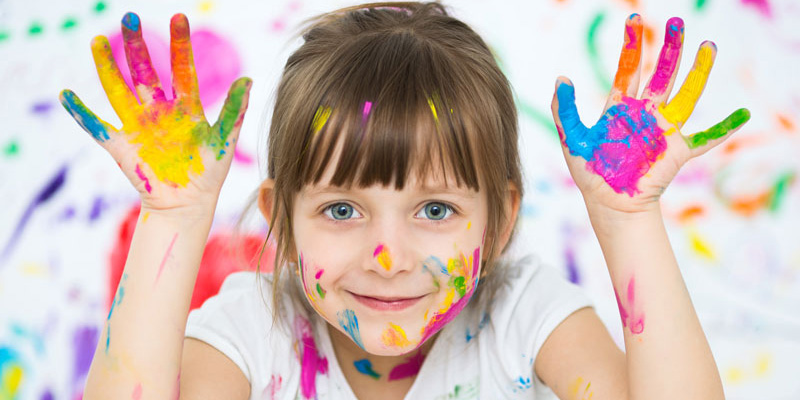 © kolinko tanya, stock.adobe.com
For good reason, Munich is focusing on the care of the very young: Since August 1, 2013 , children ages 1 to 3 have the legal right to care in a day-care center. This is a special challenge to Munich with its more than 1 million residents. The demand in Munich is significantly higher than the estimated 46 percent figure (2016) for the care of children under 3 in Germany as a whole. And then there is the Bavarian capital's baby boom, which has not subsided.
Although the city is creating new spaces at full speed, the effort is still missing many of Munich's mini-residents. Parents who cannot find a space for a child can turn to the KITA-Elternberatung (parents childcare advice) at Landsberger Straße 30 (Tel. 233-967 71). Here you get an overview of all the types of day care available citywide, including day nurseries, play groups and day-care parents. Parent initiatives and private facilities also offer alternatives to public facilities, although you have to dig a bit deeper into your pockets with them. In turn, you benefit from special services such as bilingual care, small groups and flexible hours of operation for parents in the professions.
The city, in combination with the independent providers, has reached a rate of local care of 92 percent for children between the ages of 3 and 6, and the figure continues to climb. You can find comprehensive information on Munich child care and a database containing the facilities of all the providers at www.muenchen.de/kinderbetreuung.
Childcare facilities in Munich
City-run facilities
---
Referat für Bildung und Sport
Comprehensive information from creche to after-school care. It's possible to do targeted searches for facilities and register.
›› Ludwigsvorstadt, Bayerstr. 28, info line for childcare facilities Tel. 089 233-9 6775, www.muenchen.de/kindertagesbetreuung
Private childcare
---
Arbeiterwohlfahrt
›› Haidhausen, Gravelottestr. 8, Tel. 089 45832-0, www.awo-muenchen.de

Bayerisches Rotes Kreuz
›› Obersendling, Perchtinger Str. 5, Tel. 089 2373-280, www.brk-muenchen.de
Caritasverband
›› Maxvorstadt, Hirtenstr. 2-4, Tel. 089 551690, www.caritasmuenchen.de

Innere Mission
›› Neuhausen, Landshuter Allee 40, Tel. 089 126991-0, -151, www.im-muenchen.de

Kleinkindertagesstätten
Center for parent initiatives, private childcare.
›› Isarvorstadt, Landwehr Str. 60-62, Tel. 089 9616060-0, www.elterninitiativen-muenchen.de

Paritätischer Wohlfahrtsverband
›› Neuperlach, Charles-de-Gaulle-Str. 4, Tel. 089 30611106, www.paritaet-bayern.de

›› Back
International preschools
---
Bilinguale Krippe & bilingualer Kindergarten PhorMinis München  
Bilingual (German/English) Kindergarten with Preschool programme. The Kindergarten also provides places for crèche children from the age of 18 months on.
›› Bogenhausen, Maria-Theresia-Str. 35, Tel. 089 324933765, www.muenchen.phorms.de
Busy Bees International Preschool  
Private English-speaking kindergarten in south Munich oriented towards the Montessori educational theory open to children of every nationality and culture. Learning takes place through play and relevant activities for children in two groups for ages 3 to 6. Numerous activities in the areas of art, music, sports and dance are also offered.
›› 82131 Gauting, Planegger Str. 4, Tel. 089 89546771, www.busybees-preschool.de
Chocolate Butterflies  
English-German nursery school for 3-6 year olds with Schüler-Hort.
›› Sendling, Gaißacher Str. 17, Tel. 089 7460700, www.chocolate-butterflies.de
cocon Kinderkrippe & Kindergarten   
Private bilingual school with spacious outdoor areas for children aged between nine weeks and six years. The opening hours are Monday to Friday 7 am to 6 pm. Thanks to a high teacher-child-ratio in a highly qualified and loving team, a manifold pedagogic program, a fresh and certified organic kitchen as well as spacious premises, cocon offers an environment where children feel comfortable and learn & grow up in a playful way.
›› Bogenhausen, Buschingstr. 6, Tel. 089 99909850
›› Waldtrudering, Waldschulstr. 44, Tel. 089 9990985-0
›› www.cocon-kids.com
Elly & Stoffl  
Private kindergarten and day nursery for children aged four months to 6. Bilingual groups – a choice of German-English and German-French – as well as high flexibility for working parents, open 7 am to 7 pm. In addition, the first Kneipp® kindergarten in Munich emphasizes a healthy lifestyle including sufficient exercise and healthy nutrition.
›› Info: 66 66 33 99-19 ν Bogenhausen, Röntgenstr. 15, Tel. 089 787979310
›› Solln, Sollner Str. 38, Tel. 089 72481470
›› Schwanthalerhöhe, Schwanthalerstr. 111, Tel. 089 51089150
›› Laim, Elsenheimerstr. 7-13, Tel. 089 70096937
›› Schwabing, Anni-Albers-Str. 11, Tel. 089 97608104
›› Cosimapark, Vollmannstr. 53, Tel. 089 92334540
›› Nymphenburg, Dall'Armistr. 71, Tel. 089 59979487
›› www.ellyundstoffl.de
Etre enfant   
German-French kindergarten with two groups; toddlers (18 months to 3) and youngsters (3-6).
›› Maxvorstadt, Gabelsbergerstr. 81, www.etreenfant.com
Girotondo  
Munich's first Italian-German kindergarten and creche.
›› Ramersdorf, Balanstr. 94, www.girotondo.de
Gymboree Play & Music 
Bilingual (German/ English) playgroup for 2-4 year olds.
›› Bogenhausen, Richard-Strauss-Str. 80, Tel. 089 23232996, www.gymboreedeutschland.de
Infanterix  
Children aged from 6 months to 6 are playfully taught languages in groups with French and English-German supervisors.
›› Schwabing, Klopstockstr. 4
›› Neuhausen, Leonrodstr. 46 & Dom-Pedro-Str. 17
›› Harras, Sendling-Westpark, Trautmannstr. 1 & Westpark, Heiterwanger Str. 36
›› Moosach, Hanauerstr. 1
›› Blumenau, Hadern, Terofalstr. 25
›› Aubing, Industriestr. 28 & Kronwinklerstr. 24
›› Neuperlach, Peschelanger 3
›› Tel. 089 97394699, www.infanterix.de
International Kids Campus  
In this bilingual kindergarten, children aged two-and-a-half to 6 are cared for by an English-speaking and German-speaking carer in same-age groups of about 20, according to international school standards. Munich's first IB World School Kindergarten places children in the foreground. The International Kids Campus is open from 8 am to 6.15 pm.
›› Feldmoching, Lerchenauerstr. 197, Tel. 089 540426619, www.theikc.com
Jan-Amos-Comenius-Kinderhaus   
Bilingual (German/English) nursery and nursery school run by the Ernst v. Borries educational trust.
›› Pasing, Kaflerstr. 14, Tel. 089 2032799-11, www.comenius-muenchen.de
Joki Kinderbetreuung  
450 children aged between six months and 6 years are looked in bilingual (German/English) groups in seven locations run by the Joki childcare service. Joki's day nursery in Forstenried has German-Spanish groups.
›› Pasing, Haidelweg 46
›› Forstenried, Possenhofener Str. 18
›› Johanniskirchen, Freischützstr. 94-96
›› Harlaching, Birkenleiten 41
›› Moosach, Lerchenauer Str. 162
›› Obermenzing, Kaspar-Kerll-Str. 20
›› Trudering, Birthälmer Str. 78
›› NEW from 2019: Sendling, Neuhofener Platz (Fallstr. 34 rear building)
›› Tel. 089 94397564, www.joki-kinderbetreuung.de
Kinderhaus Laterne  
Kindergarten for 3- to 6-year-olds with a German-English and German-French group. Also a day nursery for children from six months.
›› Ramersdorf, Balanstr. 136, Tel. 089 85634159, www.kinderhaus-laterne.de
Kinderhouse Hort  
German-English day nursery for 6 to 12 year olds, 24 children, open till 5.15 pm.
›› Maxvorstadt, Nymphenburger Str. 86, Tel. 089 12022880, www.kinderhouse.de
Lerchennest  
German-English nursery for 2-6 year olds. Parent-childen initiative.
›› Feldmoching, Tagetesstr. 6, Tel. 089 3543061, www.lerchennest.de
Lumberjack Waldkindergarten    
Munich's first bilingual (German-English) forest kindergarten offers 20 childcare places for children from 3 years old to school starting age. The teachers are native speakers so they speak in their own language. English is spoken as the permanent everyday language along with German so the children acquire language skills through the immersion method in a natural way. Almost all childcare activities take place outdoors whatever the weather.
›› Aubing-Lochhausen, Bienenheimstraße, vis-à-vis Waldgaststätte Bienenheim, Tel. 089 2032799-11, www.lumberjack-muenchen.de
Montessori-Kindergarten MIAs  
22 children aged 3-6 are cared for in this German-English kindergarten in northern Munich. It is run by the MIA (Montessori Internationales Ausbildungszentrum e.V.), according to Montessori methods. As well as bilingual care, the focus also includes social development, physical exercise and music. There is a garden play area.
›› Feldmoching, Espenstr. 1a, Tel. 089 3541752, www.montessori089.de
Rainbow Preschool  
English-speaking Montessori children's day care center in west Munich organized by parents, 24 children from different countries aged three to six are cared for between 7.30 am and 4.30 pm by four loving carers. Diverse afternoon activities include music, sport and science. Freshly cooked lunch daily, healthy snacks twice a day.
›› Pasing, Josef-Retzer-Str. 46, Tel. 089 82979003, www.rainbow-preschool.de

›› Back
Special
---
Gymboree Play & Music   
Play and learning center in Munich's Bogenhausen with a wide range of German and English classes including baby and children's courses (2 months-5 years), children's birthday days (1-5 years) and an international preschool (2-4 years). The baby courses support the baby's individual development. For older children there are music, creative and sports courses, along with classic "learn through play" activities.
›› Bogenhausen, Richard-Strauss-Str. 80, Tel. 089 23232996, www.gymboreeclasses.de
Helen Doron English   
While many adults learn a new language only with great difficulty – for toddlers and young children it's literally child's play. The tried and tested learning through play method is in the forefront here for children from an early age whatever their native language. Offered are age-appropriate courses for babies aged from three months to 19-year-old teenagers. Courses are taught in small groups of four to eight children using the effective Mother-Tongue approach.
›› Obergiesing, Georg-Meisenbach-Str. 1, Tel. 0163 7566703, www.helendoron.de
Munich Mommies & Munchkins  
International activity group for children aged up to 4. Open two days a week for learning through play, dance, song, arts and crafts.
›› Sporthalle des TSV Milbertshofen, Hans-Denzinger-Str. 2, Tel. 01516/-521 81 45, www.munichmommiesandmunchkins.com

›› Back