Apartment hotels – a perfect alternative to a traditional hotel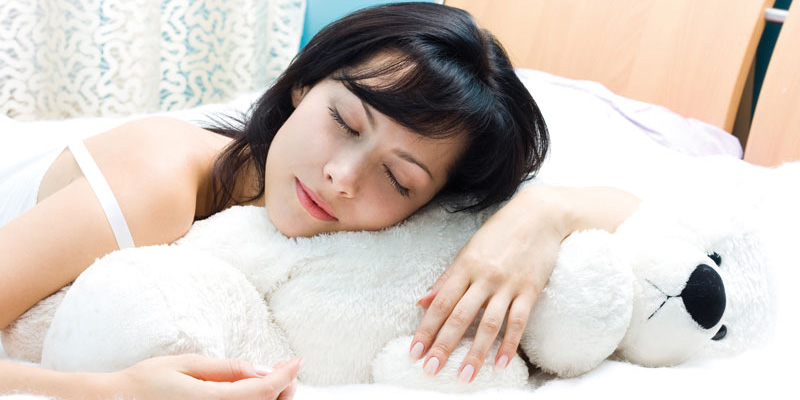 © Niderlander, Dreamstime.com
Sightseeing, a trip to the Oktoberfest or a business appointment at the trade fair grounds – there are many reasons why people visit Munich. The city does its utmost to meet the needs of its many different guests. From a youth hostel bed to a cozy room in a small city center bed-and-breakfast to a luxury suite in a five-star hotel, Munich serves up an rich choice of rooms, with 80,000 guest beds in about 450 hotels in all categories.
In 2018, overnight stays in the city were more than 17,1 million including both German and foreign guests. The renowned Munich luxury hotels, the Bayerischer Hof, Vier Jahres­zeiten and Mandarin Oriental, contribute to this official room count. They provide pure luxury in a central location, which many famous guests have already learned to appreciate. In the past 10 years the Charles Hotel run by the Rocco Forte Group has emerged to become a successful rival to these "top dogs" among luxury hotels.
An apartment hotel is a good alternative to a traditional hotel, especially if you need accommodation for a longer period and don't want to spend a fortune. You can move into a fully equipped apartment with a kitchen, Internet access and separate office immediately without the need to bring a truckload of furniture.
Munich has a big choice of these serviced apartments in nearly every district, including the luxury Residence Inn in east Munich, Citadines in Arnulfpark and Living Hotels, of which there are now four in the city. The price is usually significantly lower if you stay for a minimum of four weeks.
Overview of apartment hotels in Munich
Aparthotel Adagio München City
2550 € per month and up
This apartment hotel near the main train station offers over 119 apartments from a studio for two people to two-room apartments for four people. All are modern and are fully fitted with a kitchen, writing table, bathroom with a bathtub or shower, WC, television, very fast internet, personal safe and air conditioning. On request lots of services are available, such as breakfast, parking and a gym..
›› Ludwigsvorstadt, Schwanthaler Str. 61, Tel. 089 1211220, www.accorhotels.com
Citadines Arnulfpark München
2500 € per month and up
This Citadines Apart'hotel is located in the modern Arnulfpark district, just 15 minutes from the central train station, the historic centre and the Theresienwiese (Oktoberfest). The 146 air-conditioned Studios and Apartments across six floors include a fully fitted kitchen, bathroom and devices such as a TV, iPod docking station, direct dial telephones and free highspeed Internet access. For additional services, such as breakfast, a private parking space, washing/drying machines and baby-sitting, extra fees may occur. There are charging stations for electric cars in the underground car park.
›› Maxvorstadt, Arnulfstr. 51, Tel. 089 9400800, www.citadines.com
Concept Living
2100 € per month and up
This apartment hotel offers 7 types of apartments, from 16 sq m rooms for one person up to the 160 sq m Garden Suite for a maximum of 8 people. Services offered include an underground garage, a mailbox, international television programs, coin-operated automatic washing machines, shopping service and WiFi.
›› Giesing, Pfälzer Wald Str. 2, Tel. 089 66008910, www.concept-living.de
FH-Signature Serviced Apartments    
4650 € per month all incl.    
These privately-managed serviced apartments in the centrally located Munich's Ludwigsvorstadt have all you need. They are lavishly furnished with a lot of attention to detail. All the apartments (from studios to two-bedroom flats) have a modern and fully equipped kitchen (with washer-dryer), bathroom with bathtub and cable or Internet TV, as well as fast internet access. The all-inclusive service also includes free landline calls and weekly cleaning.
›› Headoffice: Altstadt, Müllerstr. 7, Tel. 089 94301055, www.fh-signature.de
Livinghotel Am Deutschen Museum
2100 € per month and up
On the banks of the river Isar close to the Gasteig cultural center, more than 300 hotel rooms, maisonettes and exclusive serviced apartments with kitchen or kitchenette, mostly with balcony or terrace, shopping, cleaning and laundry service available, free WiFi, gym, sauna, steam-bath, restaurant, bar.
›› Au, Rablstr. 10, Tel. 089 458300, www.deraghotels.de/hotel-am-deutschen-museum-muenchen
Livinghotel Am Olympiapark
1950 € per month and up
Idyllic location amid Gern's mansions, close to the Olympic Park and Nymphenburg Castle, more than 200 hotel rooms and fully equipped apartments with kitchen or kitchenette, some with large balcony or roof terrace, shopping, cleaning and laundry service available, free WiFi, gym, sauna, restaurant.
›› Neuhausen, Paschstr. 46, Tel. 089 157080, www.deraghotels.de/hotel-am-olympiapark-muenchen
Livinghotel Am Viktualienmarkt
3270 € per month and up
In the city center right next to the famous Viktualienmarkt, 83 excellently furnished and equipped hotel rooms and serviced apartments with a kitchenette, 32-inch flat-screen TV, luxury oil-vital beds, shopping, cleaning and laundry service available, free WiFi, gym, restaurant, bar.
›› Altstadt, Frauenstr. 4, Tel. 089 885656-0, www.deraghotels.de/hotel-am-viktualienmarkt-muenchen
Livinghotel Prinzessin Elisabeth
1830 € per month and up
Central location in a quiet side street on the banks of the river Isar, 142 rooms, suites and completely furnished serviced apartments with kitchen or kitchenette and modern equipment, free WiFi, shopping, cleaning and laundry service available, gym, spa, restaurant, bar.
›› Isarvorstadt, Geyer Str. 52, Tel. 089 720170, www.deraghotels.de/hotel-prinzessin-elisabeth-muenchen
Maximilian Munich
Starting at 191 € per night, discounts for long-term stays upon request  
Central yet quiet location on a side street, 54 fully equipped studios, suites and luxury suites, from 32-90 sq m, including 13 located in idyllic garden pavilions. Exclusive fitness and spa area with high-quality facilities.
›› Altstadt, Hochbrücken Str. 18, Tel. 089 242580, www.maximilian-apartments.com
Residence Inn by Marriott
Starting at 142 € per night, discounts for long-term stays upon request
The Residence Inn in east Munich is a top long-stay hotel and is specially equipped to provide productive and pleasant stays for longer periods for business clients. The spacious studio suites have full kitchens and separate sleeping, work, eating and relaxation areas and are also perfect for families and vacationing travellers. The friendly staff ensure guests feel at home round the clock.
›› Haidhausen, Orleansstr. 81-83, Tel. 089 558925-0, www.marriott.de
Studio Apartments
985 € per month and up
A temporary home from home at two Munich locations with fully furnished apartments that are ideally equipped for business stays. The apartments come in three different sizes and layouts. Guests at Olympia Tower location can enjoy the wonderful panoramic view over Munich. The Flaucher Auen apartments have stylish interiors and are also close to the Isar river nature area.
›› Olympia Tower: Milbertshofen, Helene-Mayer-Ring 4, Tel. 35 88 16 955
›› Flaucher Auen: Thalkirchen, Schäftlarnstr. 135, Tel. 35 74 79 02
›› www.studio-aps.de
The Spot – Serviced Apartments  
1740 € per month and up 
The Spot brings a flavor of New York lifestyle to Munich. It's centrally located in Schwabing, not far from the Olympic Park. The 62 stylish black and white suites offer a comfortable temporary home for up to six months for long-term vacationers, expats and people making a city trip. A feeling of well-being is guaranteed. The high-quality furnishings of the serviced apartments include a flat-screen TV, a kitchenette and free WiFi.
›› Schwabing-West, Petra-Kelly-Str. 3, Tel. 999 494 54, www.thespot.de