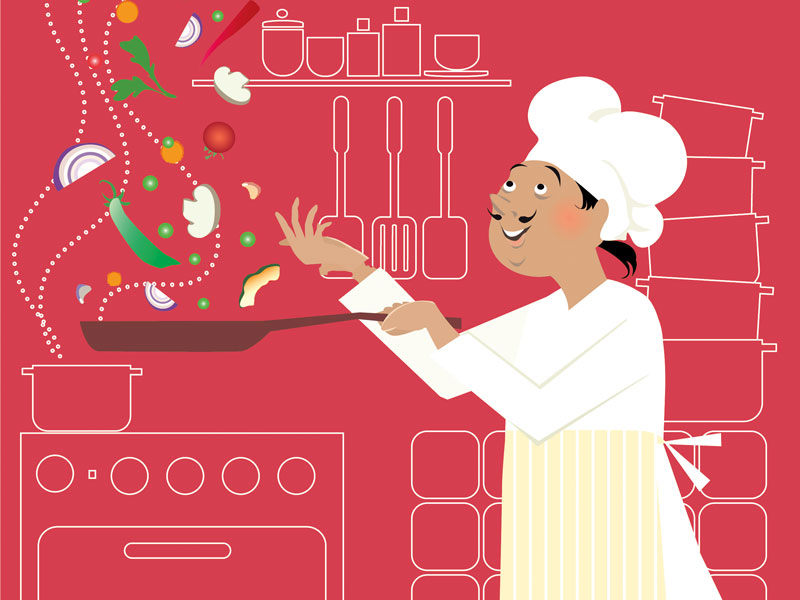 © Vanda Grigorovic, Dreamstime.com
With dishes ranging from stuffed breast or Barbary duck to tagliarini with truffles and butter-poached lobster, you can feast in style in Hamburg The Hanseatic city is rightly called the gourmet capital of Germany, since it has the country´s largest number of top chefs. There are 11 five-star restaurants to spoil diners here, including Das kleine Rote, the Piment and the Seven Seas on the Süllberg. Celebrity chefs also can be found by the Elbe. TV restaurant tester Christian Rach swings his cooking spoon in the Tafelhaus and television chef Tim Mälzer has started a new gastronomic project after leaving the Weißes Haus. He opened the Bullerei in July 2009 in the historically listed Viehmarkthalle in the Schanzen quarter.

But you´ll find neither trendy types nor a lot of meat here. Instead, the newest as well as healthy food, a lot of it vegetarian, is on the menu. Besides Germany, almost 50 countries are represented by their cuisine in the Hanseatic city. The biggest group is Asian restaurants where a fusion of European and Asian cuisine is increasingly in fashion. Of course, in this city by the sea, fish restaurants are plentiful. Most of these are near the Elbe or in the city center. For example, you can enjoy eel soup, lobscouse and Hamburg 'Pannfisch' in the Fischerhaus or in Hamburg´s oldest fish restaurant, Daniel Wischer. A special plus in many restaurants is the spectacular view over the Alster or Elbe, allowing you enjoy a feast for your eyes as well as your palate.