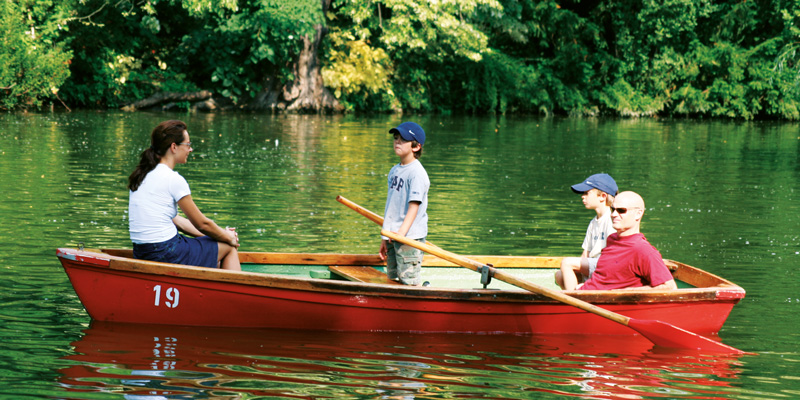 Palmengarten
There´s no shortage of excursions and leisure-time destinations in and around Frankfurt.
But when you first set eyes on the Frankfurt skyline, you can barely see the numerous green oases that make the city worth living in, tucked away between the canyons of the high-rise buildings.
These include the Palm Garden, with its rather exotic touch, and the 180m high Lohrberg, which offers an unrivaled panorama of the Main floodplain. And people in Frankfurt don´t have to feel sad that the sea is so far away.
The numerous artificial lakes in the area provide excellent places to cool down, as well as a vacation feeling.
One of the most famous and beloved lakes in the region is the Langener Waldsee, which attracts visitors with its 900 m sandy beach, children´s play area and large nudist area.
In addition, a true paradise for friends of nature is directly before the gates of the city – the Taunus range of hills, with tree nature parks. Its highest peak, the 878 m Feldberg, is a popular place to go on day trips, mainly on summer weekends, for mountain bikers and motorcyclists, among others.
And the Taunus Club´s widespread network of trails offer endless opportunities for long walks.
One destination that is unequalled is the Rheingau Cultural Park, which begins just 30 km west of Frankfurt near Wiesbaden and draws visitors into a real fairytale landscape of castles, vineyards, monasteries and picturesque villages.
Good news for parents is that both in Frankfurt and the surroundings, there are many zoos, wild animal parks and recreation parks worth visiting.
Amongst these are the Frankfurt Zoo, Herborn bird park or the 400,000 sqm Taunus Wonderland in Schlangenbad near Wiesbaden – with a wildwater ride, petting zoo and many other attractions.
Both young and old are guaranteed to have a great deal of fun.