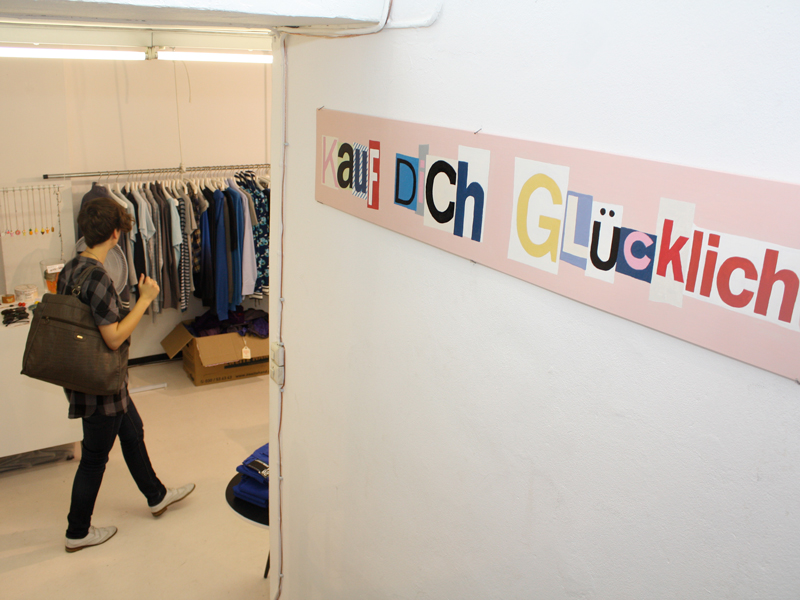 Kauf Dich glücklich
The shopping heart of the Swabian metropolis is called Mitte (center) – and this is exactly where you arrive if you take the train to Stuttgart and get out at the main station.
Without going out of your way much, you can dive right into shopping pleasure by first exploring Königstraße, which is one of Germany´s most popular pedestrian shopping areas.
You´ll find everything here: large department stores, well-known mainstream shops such as Mango, Zara and H&M, and lots of cool street wear stores.
But a couple exclusive fashion stores, such as the Hugo Boss Store and the Fischer fashion store, can also be found here. However, you shouldn´t ignore the neighboring side streets.
These are swarming with individual fashion boutiques that are a cut above what can be found in Königstraße, particularly in Calwer- and der Sophienstraße.
At Schlossplatz square, which you can reach after a short stroll, design fans flock to the impressive Königsbau-Passagen, the home of the Stuttgart Stilwerk design store.
You could spend all day in this lifestyle paradise, especially if you ask yourself important questions such as: "Should my new sofa be a designer piece by Bretz or perhaps that heavenly comfortable eye catching piece from the French company Ligne Roset?"
Once this question has been answered, you can let yourself be tempted into a detour into the Altstadt (Old City).

In the area around Schillerplatz and Marktplatz squares, fashion lovers´dreams come true in chic boutiques such as Escada and Louis Vuitton, and gourmets stock up on delicacies in the land of milk and honey called Markthalle.
The Marktplatz has another visitors´highlight – the upscale Breuninger department store, which is THE place to go shopping for many Stuttgart residents.

If you´ve already been there, you know why. Whether you need the new "It Bag" by Chloé or sinfully beautiful lingerie by Agent Provokateur, Breuninger has it!
After so much glamour, a bit of peace and quiet can´t hurt and there is no better place to enjoy this than the area around the Hans-im-Glück fountain or the Bohnen quarter a few streets away.

However, before you get your well-earned cappuccino, quickly look into the original "L′aufbrezelsteg" on Breite Straße for fashion by the Swabian label Blutsgeschwister and buy a couple of shoes from Sigrun Woehr.
After a short break, keep heading south.

A colorful mix of fashion boutiques, delicatesses with food from all over the world, jewelry and second-hand shops invite you to buy, buy and buy! Which you´ll be happy to do.
Later, with your dress from Sonja Marohn, a bottle of wine and freshly made pasta from Tortellino, you can recover shopping stress at home – tired, poor but happy.