Electricity, gas and water: important providers in Berlin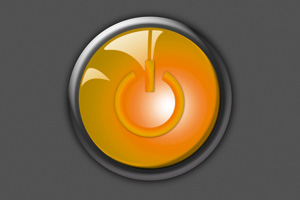 © Blueximages | Dreamstime.comBerlin has three main utility companies that provide households with electricity, gas and water. Vattenfall Europe Berlin, the successor of Berliner Elektri­zitätswerke AG (Bewag), which was founded in 1884, is responsible for electricity. The Berliner Gaswerke AG (GASAG) supplies gas and the Ber­liner Wasserbetriebe provides Berliners with water. There is no municipal supplier offering all three. Vattenfall Europe supplies electricity to most Berlin households. The company has about 1.6 million customers in Ger­many's capital.
Consumer portal Berlin
Verivox
This independent consumer portal offers comprehensive price information up to date and without charge. You can conveniently and easily check out the best regional offers for electricity and gas as well as telephone and broadband services and save money.
Free customer service:
››
Electricity & gas
››
Mo-Fr 8.00-20.00 & Sa 9.00-16.00, Tel. 0800/80 80 890
››
Telecommunication
››
Mo-Fr 9.00-18.00 & Sa 9.00-15.00, Tel. 0800/28 92 892
››
Hotline: 0800/289 289 608, www.verivox.de
Power
E Wie Einfach Strom & Gas
›› 50677 Köln, Salierring 47-53, Tel. 0 800/­44 11 800
www.e-wie-einfach.de

E.ON edis
›› 15517 Fürstenwalde/Spree, Langewahler Str. 60
www.eon-edis.com

eprimo
Nationwide discount energy provider. Offers "eprimoBerlin" tariff.
›› 63263 Neu-Isenburg, Flughafen Str. 20, Tel. 0800/60 60 110
www.eprimo.de

GASAG
Natural gas supplier with a roughly 40 percent share of the Berlin heating market.
›› Mitte, Henriette-Herz-Platz 4,
Kundenzentrum: Mo, Mi & Fr 10.00-18.00 Uhr, Di & Do 10.00-20.00 Uhr,
Service-Hotline: Mo-Fr 7-22 Uhr, Sa 8-14 Uhr, Tel: 030 7072 0000-0,
www.gasag.de

Greenpeace energy
Environmentally friendly electricity.
›› 20357 Hamburg, Schulterblatt 120, Hotline: 040/8 08 11 06 00
www.greenpeace-energy.de

LichtBlick
›› 20359 Hamburg, Zirkusweg 6, Tel. 0 18 02/660 660
www.lichtblick.de

Naturstrom
›› 40237 Düsseldorf, Achenbach Str. 43, Tel. 02 11/77 900-0
www.naturstrom.de

TelDaFax Energy 
›› 53842 Troisdorf, Mottmann Str. 8, Tel. 0800/11 11 022
www.teldafax.de

Vattenfall Europe Berlin
Biggest power company.
›› Vattenfall Europe AG, 10115 Berlin, Mitte, Chaussee Str. 23, Tel. 81 82 22
›› 24h-Störungsmanagement Strom: Tel. 0 18 02/11 25 25
›› Kundenservice: Wedding, Seller Str. 16, Mo-Fr 9.00-18.00
›› Vattenfall Center, Charlottenburg, Nürnberger Str. 14/15
›› Tel. 01801/267 267, www.vattenfall.de

Yello Strom
›› 51105 Köln, Taubenholzweg 1, Tel. 0800/ 19 000 19
www.yellostrom.de

Water
Berliner Wasserbetriebe
››
Mitte, Neue Jüden Str. 1, Mo-Do 8.00-17.00, Fr 8.00-15.00
Tel. 0800/2 92 75 87, www.bwb.de